Assistant Professor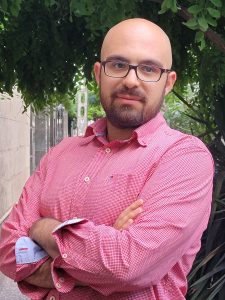 Ph.D., Princeton University
Areas of Interest: Philosophy of Science and Early Modern Philosophy (especially Leibniz and Newton)
Email: alirezafatollahi@bilkent.edu.tr
Phone: +90-312-290 6943
Office: H-Z44
About
Alireza Fatollahi received his PhD in philosophy from Princeton University. He specializes in philosophy of science and early modern philosophy. In contemporary philosophy of science, his work tries to answer philosophical questions about science using statistical methods. He is currently working on issues related to the nature of scientific explanation. In early modern philosophy, his past work focused on Leibniz's modal metaphysics and theories of free action. He is currently working on Newton's epistemology. When not doing philosophy, he plays Warcraft (the old version), reads books and listens to music (mostly classical).
Sample publications
Fatollahi, A. (forthcoming). Conservative Treatment of Evidence. Episteme.
Fatollahi, A. & Alishahi, K. (forthcoming). Simplicity and the Sub-Family Problem for Model Selection. Philosophy of Science.
Fatollahi, A. (forthcoming). Predictivism and Model Selection. European Journal for Philosophy of Science.