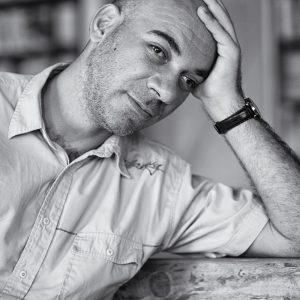 Assistant Professor
Ph.D., Washington University in St.Louis
Areas of Interest: Philosophy of Cognitive Science, Neurophilosophy, Moral Psychology
Personal Homepage: http://www.sci-phi.org/

Email: nazimkeven@bilkent.edu.tr
Phone: +90-312-290-3349
Office: H153

About
Nazım Keven joined the department in 2016. He completed his MA in the Philosophy Department at Simon Fraser University in 2009 and his PhD in the Philosophy-Neuroscience-Psychology Program at Washington University in St. Louis in 2016. His main area of research is in Philosophy of Cognitive Science, with a particular focus on memory, reasoning, emotions and the self. His work is published in Behavioral and Brain Sciences, Synthese and Hippocampus. Apart from philosophy, he is an outdoorsy person, who especially enjoys climbing, cycling, scuba diving, photography, and traveling.
Sample publications
Keven, N., & Akins, K. A. (forthcoming). Neonatal Imitation in Context: Sensory-Motor Development in the Perinatal Period.(Target Article) Behavioral and Brain Sciences.
Craver, C. F., Keven, N., Kwan, D., Kurczek, J., Duff, M. C., & Rosenbaum, R. S. (2016). Moral Judgment in Episodic Amnesia. Hippocampus, 26(8), 975–979.
Keven, N. (2016). Events, Narratives and Memory. Synthese, 193(8), 2497–2517.