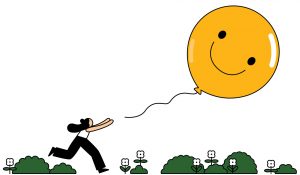 Bilkent Felsefe Topluluğu Uygulamalı Felsefe Komitesi ve Bilkent Psikolojik Danışma ve Gelişim Merkezi tarafından düzenlenen "Sorgulanmış Hayat Buluşmaları" etkinliğinin dördüncüsü 13 Mayıs Çarşamba 18:00-19:00 arasında Zoom platformunda gerçekleşecektir. Etkinlik dili Türkçe'dir.
Bu buluşmada, katılımcılar içinde bulunduğumuz salgın ve sosyal mesafelenme koşullarında "mutluluk" konusu hakkında, bir sohbet ortamında, fikir ve görüşlerini paylaşacaklardır. Önceki buluşmalara katılmış olma şartı yoktur.
Aşağıda bağlantısı verilen formu eksiksiz dolduran katılımcılara etkinlikten önce e-posta ile Zoom toplantı bağlantısı gönderilecektir. Formun en geç 12 Mayıs'ta teslim (submit) edilmesi gerekmektedir.
Etkinliğe katılım formu: https://forms.gle/GKXD7pMGWQJHJbGp8
GE 250/251 puanı verilmeyecektir. Bu etkinliğin amacı öğrencilerin her hafta bir saat kendileri için önemli olan konularda benzer gündemleri olan öğrencilerle paylaşımda bulunmalarıdır.
——————————————————————–
"Examined Life Meetings" Zoom event series, organized by Bilkent Philosophical Society Applied Philosophy Committee and Bilkent Psychological Counseling and Development Center, will be held every Wednesday between 18:00 and 19:00.
This event will be in Turkish.
The fourth meeting will take place on Wednesday, May 13, and the theme will be "happiness". If you'd like to participate, please fill this form by May 12: https://forms.gle/GKXD7pMGWQJHJbGp8
GE 250/251 points are not offered.