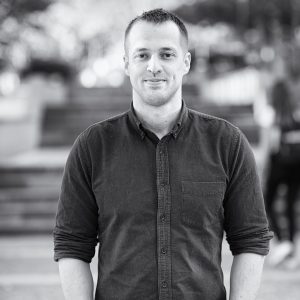 Assistant Professor
Ph.D., Duke University
Areas of Interest: Philosophy of Science, Philosophy of Biology, Philosophy of Language
Personal Homepage: http://www.rafael-ventura.com

Email: rafael.ventura@bilkent.edu.tr
Phone: +90-312-290-3136
Office: H-347

About
Rafael Ventura completed his MA at the Humboldt-Universität in 2012 and obtained his PhD at Duke University in 2018. His work falls primarily within philosophy of science, philosophy of biology, and philosophy of language. He is particularly interested in the philosophical implications of biological and cultural evolution, as well as in the use of quantitative methods in philosophy, such as model-based and data-driven approaches. He has recently published in Synthese and in Fungal Ecology.
Sample publications
Ventura, R. (forthcoming). Quantitative Methods in Philosophy of Language. Philosophy Compass.
Ventura, R. (forthcoming). Multicellular Individuality: The Case of Bacteria, Biological Theory.
Ventura, R. (forthcoming). Ambiguous Signals, Partial Beliefs, and Propositional Content. Synthese.
Bonito, G., Hameed, K., Krishnan, J., Ventura, R., Schadt, C., and Vilgalys, R. (2016). Isolating a functionally relevant guild of fungi from the root microbiome of Populus. Fungal Ecology, 22, 35-42.